Prof. Pecht Speaks at Purple Mountain Forum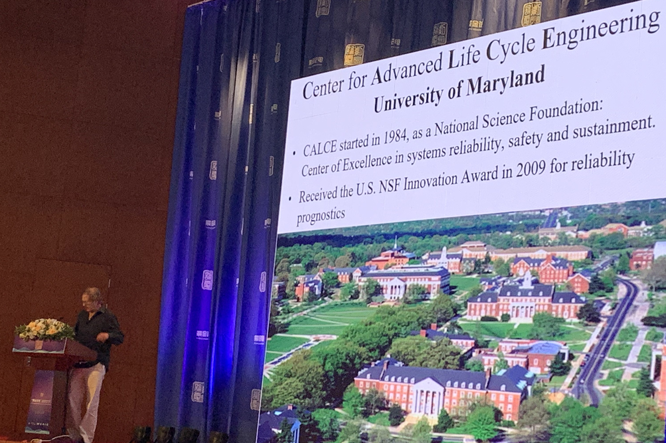 Professor Pecht spoke at the Keynote session of the 4th Purple Mountain Forum on Smart Grid Protection and Control (PMF-SGPC 2019) in Nanjing, China. He presented "The Use of Prognostics and System Health Management for Reliable and Safe Operation of the Electrical Power Grid" and covered the impact of power outages, past, present and future trends of monitoring and control in an electric power grid, and how the Prognostic and Health Management (PHM) group at CALCE can contribute to the future of PHM for electric grids.
The Purple Mountain International Forum is an annual international conference organized by the State Key Laboratory of Smart Grid Protection and Operation Control sponsored by State Grid Electric Power Research Institute and Chinese Society of Electrical Engineering. More than 600 representatives from academia, industry, and electric power enterprises attended the conference, and 4 U.S. National Academy of Engineering members made presentations alongside Prof. Pecht.
Published August 23, 2019