The Center for Advanced Life Cycle Engineering (CALCE), at the University of Maryland, has been serving the electronics industry as a resource and knowledge base for the development of reliable, safe, and cost effective products for more than 35 years. Supported by over 300 of the world's leading companies, CALCE conducts fundamental reliability science research in the areas of failure mechanism identification and modeling, accelerated test methods, prognostics and health management approaches, supply chain management techniques, as well as the application of artificial intelligence for remaining life and fault prediction of electronic devices and assemblies. In addition to its active research, CALCE provides test and failure analysis services. CALCE also provides continuing education opportunities to practicing engineers through our open website, monthly webinars, industry symposia, and professional development courses.   
By the Numbers
More than $100 million research funding
More than 800 research projects
More than 1,000 publications
More than 150 webinars presented
More than 300 organizations and companies assisted
More than 125 Ph.D. graduates
More than 200 M.S. graduates
More than 35 years serving the electronics industry
Mission
Provide a knowledge and resource base to support the development and sustainment of competitive electronic products.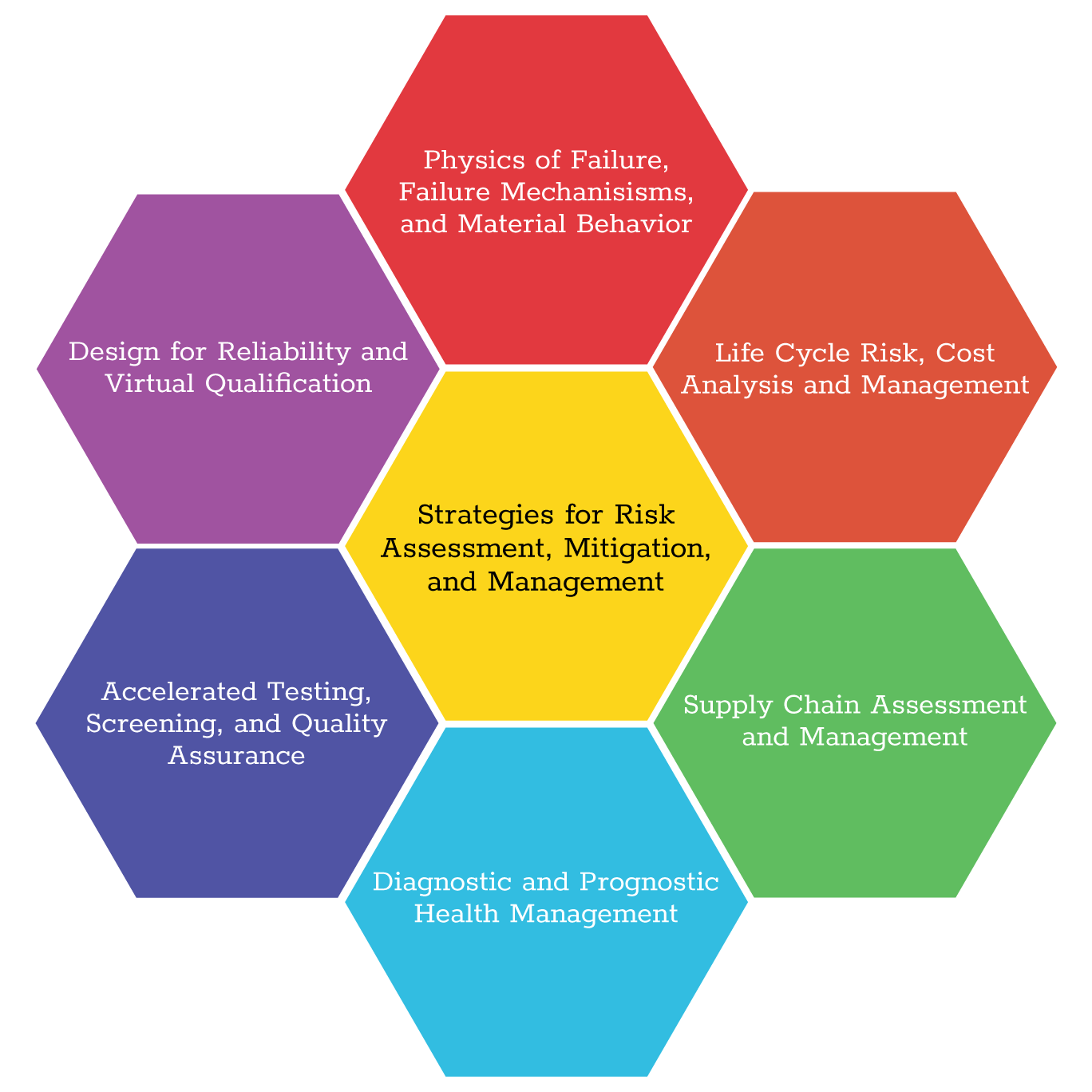 Top