John Deere Electronic Solutions Visited CALCE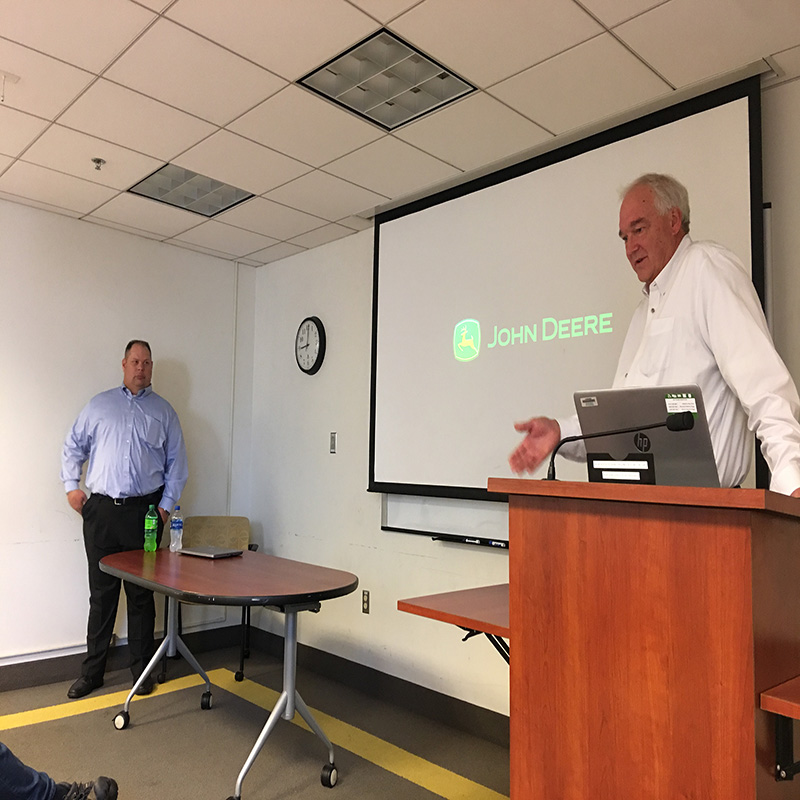 Mr. Paul Jarski and Dr. William Cooper from John Deere Electronic Solutions visited CALCE on September 11-12, 2019. Founded in 1837, John Deere is a leading manufacturer of agricultural machinery and industrial equipment with a global presence. They presented a brief overview of their company with particular emphasis on the long life cycles of its products and in the context of supporting a large and growing customer base.
CALCE's research personnel shared with the visitors, information from its extensive studies on long-term storage of electronics, lifecycle risk modeling at the assembly level, long term reliability, and solder aging. The teams discussed how the global operations of John Deere can benefit from cooperation with the CALCE Electronic Products and Systems Consortium.
For more information regarding working with CALCE on projects related to supply chain management and long term sustainment, please contact Prof. Peter Sandborn, Dr. Michael Azarian, and Dr. Diganta Das.
Published October 1, 2019