NASA awards CALCE grant for assessment of FIDES Reliability Prediction Tool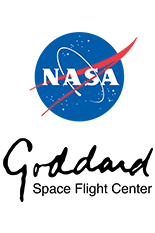 CALCE has received a grant from NASA Goddard Space Flight Center with Professor Pecht and Dr. Diganta Das serving as the primary investigators for the approved research proposal "Evaluation and Comparison of FIDES and PoF-based EEE Part Reliability Assessment."
FIDES is a reliability prediction method for electronic systems using commercial- off-the-shelf (COTS) components developed by the French Ministry of Defense Government Defense. The last version was published in 2009. The FIDES methodology claims to be based on Physics of Failure (PoF). There are questions on whether the claims are justifiable and this study will evaluate the validity of this claim through case studies.
The CALCE research team will evaluate the FIDES Guide (2009), as well as technical references to assess the background, process of implementation, practicality of use and finally the validity of the results. CALCE will seek input from NASA, users of FIDES and FIDES developers in developing the evaluation. IEEE standards 1413-2010 (IEEE Standard Framework for Reliability Prediction of Hardware) and associated IEEE 1413.1-2002 (IEEE Guide for Selecting and Using Reliability Predictions Based on IEEE 1413) will be used to determine whether FIDES provides an understandable and useful reliability prediction. This project will use CALCE's proprietary software, Simulation Assisted Reliability Assessment (SARA), along with NASA supported component reliability assessment methods.
The Goddard Space Flight Center in Greenbelt, Maryland, plays a pivotal role across all aspects of NASA's missions, from development to de-orbit. It is home to the nation's largest organization of scientists, engineers and technologists who build spacecraft, instruments and new technology to study our solar system and the universe.
More information or questions on how CALCE can help with your reliability needs, contact Prof. Michael Pecht and Dr. Diganta Das.
For more information regarding SARA software, contact Dr. Michael Osterman.
Published July 15, 2019