CALCE Offers Failure Analysis Short Course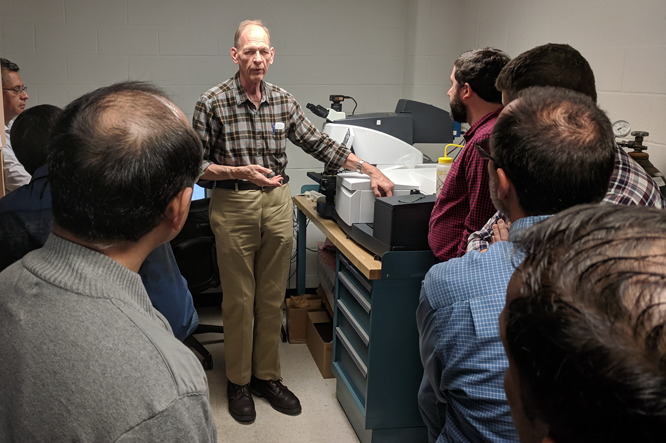 CALCE hosted its long-running, four-day Failure Analysis of Electronics short course, from Nov. 13 - 16, led by Dr. Michael Azarian with guest lectures and laboratory demonstrations from Dr. Michael Osterman and Dr. Robert Utter.
The course included components of lectures, case studies, demonstrations, and hands-on laboratory training to cover topics including root cause analysis, imaging techniques, destructive analysis techniques and Fourier-transform infrared spectroscopy, and materials analysis techniques.
The course was well attended and featured consortium members and individuals from businesses, including Honeywell, Lockheed Martin, Lutron Electronics, Moog Inc., Rockwell, and the United States Army Aviation and Missile Research Development and Engineering Center.
This short course will return next year. For more information about available or custom short courses, contact
Dr. Michael Osterman
.
Published November 16, 2018