CALCE and ISR students advance in Qualcomm fellowship award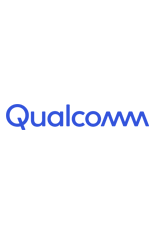 Congratulations to CALCE/ENRE Ph.D. student Varun Khemani (advised by Dr. Michael Azarian and Prof. Michael Pecht) and ISR/ECE Ph.D. student Jaime Campos (advised by Prof. Pamela Abshire). Their submission, "Reliability-Aware Circuit Design for Self-Diagnosis and Self-Prognosis in Deep Submicron Technologies" has been selected to advance to the proposal phase of the Qualcomm Innovation Fellowship (North America) 2019.
110 abstracts were submitted to the fellowship competition this year, and Varun and Jamie's were of those chosen to submit a final proposal. They have a lot of hard work ahead, but it's an accomplishment to have gotten this far in the competition!
Published January 31, 2019