Three UMD Alums Elected to National Academy of Engineering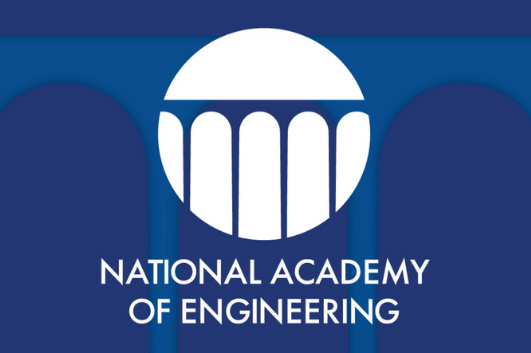 Three alums of the University of Maryland's A. James Clark School of Engineering—Richard O'Neill ('66), Pradeep Sharma (Ph.D. '00), and Leslie Shoemaker (Ph.D. '90)—have been elected to the 2022 Class of the National Academy of Engineering (NAE):
O'Neill "for leadership and contributions to the liberalization and design of efficient natural gas and electric power markets";

Sharma "for establishing the field of flexoelectricity, leading to the creation of novel materials and devices and insights in biophysical phenomena"; and

Shoemaker "for developi

ng and applying innovative technology to complex large-scale watershed management systems and sustainable water programs."
Election to NAE is considered one of the highest professional recognitions in an engineer's career. Academy members are peer-selected for pioneering new technologies, advancing engineering education, outstanding business and government leadership, and contributions to engineering research and practice.
"We pride ourselves in developing engineering leaders who take on the responsibility of using their training and talents to improve people's lives. We're incredibly proud that our distinguished Terp alums—Richard O'Neill, Pradeep Sharma, and Leslie Shoemaker—have embraced that charge," said Clark School Dean Samuel Graham, Jr. "Congratulations to Maryland's newest NAE members, who are contributing to the advancement of our society by addressing challenges with science and technology."
Meet UMD's NAE Class of 2022
Richard O'Neill ('66) is a Distinguished Senior Fellow at the Advanced Research Projects Agency - Energy (ARPA-E). Prior to his time at ARPA-E, O'Neill served as the Chief Economic Advisor at the Federal Energy Regulatory Commission (FERC) and as Director of FERC's Office of Pipeline and Producer Regulation. During his time at FERC, O'Neill led the Chairman's teams to develop policy and restructure the natural gas and the electric power markets, develop oil-pipeline rate index by benchmarking to actual industry costs, and increase the efficiency of FERC's market software. He led a group that developed transmission switching software that would ultimately become an ARPA-E project and was integral to the initial design of ARPA-E's Grid Optimization Competition.
Pradeep Sharma (Ph.D. '00) is the M.D. Anderson Chair Professor and Department Chair of Mechanical Engineering at the University of Houston (UH). He employs theoretical and computational approaches to understand physical phenomena across multiple disciplines, from materials science to biology. He uses methods of applied mathematics, continuum mechanics, and atomistic and quantum simulations, among others, to carry out his research. Sharma has worked his entire professional academic career at UH since 2004, after three years as a research scientist at General Electric.
Leslie Shoemaker (Ph.D. '90) is President of Tetra Tech Inc., where she has served in various technical and operational capacities, including business group president, infrastructure group president, chief strategy officer, and project manager. She has led large-scale watershed studies, led the development of modeling tools, and published in the field of watershed and stormwater modeling and decision-making. Her technical specialty is in the development of analysis systems and model applications for watershed management and integrated water management solutions that incorporate water reuse and stormwater harvesting. She was principal investigator and lead for development of first-of-a-kind models that helped to advance the science of water management.
Published March 9, 2022