Prof. Michael Pecht to Deliver Keynote at 9th CAM Workshop in Halle, Germany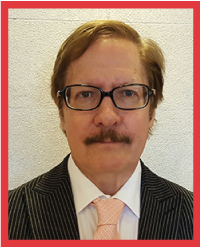 CALCE Director Prof. Michael Pecht will present "Physics of Failure Approaches and their Relevance and Applicability for Reliability Investigations and Qualifications especially in real Automotive Electronics" at the 9th CAM Workshop in Halle, Germany on April 28. This keynote presentation will discuss the use of artificial intelligence methods to assess the "health" (e.g. deviation or degradation) of a system from an expected normal operating condition.
Following its tradition, the CAM-Workshop will bring together experts from the electronics industry and from material diagnostics equipment manufacturers in order to discuss current and future needs in defect analysis and material characterization from the technology perspective; for sharing current results in failure analysis application studies.
The CAM Workshop will take place April 28th-29th, 2020 in Halle, Germany. For more information on this Workshop, visit the CAM Workshop website or contact Prof. Michael Pecht.
Published January 21, 2020