CALCE Wins Defense University Research Instrumentation Program Funding for Battery Research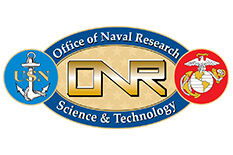 The Office of Naval Research (ONR) of the U.S. Navy provided a $110k award to the Center for Advanced Life Cycle Engineering (CALCE) under the 2018 Defense University Research Instrumentation Program (DURIP). The program helps to support and fund university-level research that is relevant and essential to the Navy's own research areas. CALCE's proposed research topic, state-of-the-art ultrasound sensing techniques for battery state of health estimation and battery root cause analysis, will guide research for evaluating battery state of health using ultrasound signals.
Lithium-ion (Li-ion) batteries are used in a wide range of applications, including laptops, mobile phones, electric vehicles, and other applications, such as stationary grid storage due to its higher energy, higher voltage, and less maintenance requirement compared to other battery chemistries. However, they are prone to safety hazards due to the presence of the flammable electrolyte and oxidizing agents. While conventional battery management systems (BMS) employ sensors that monitor and collect data, such as voltage, current, and temperature, these sensors are not good at identifying physical changes inside the battery prior to failure. Ultrasonic sensing is a non-destructive testing technique based on the propagation and reflection of ultrasonic waves in an object under test.
CALCE, at the University of Maryland, was one of the first universities to use the ultrasound inspection approach for battery failure detection and is procuring additional ultrasound equipment for continuing unique anomaly detection and prognostics. During these tests, electrode expansion, ruffling, and gas generation were identified with a pulse-echo transducer and during through-transmission mode. Gas generation is one of the most prevalent failure mechanisms for Li-ion batteries. Additionally, time-of-flight and amplitude were extracted from the ultrasonic signals to assess normal and abnormal aging.
For more information regarding current battery research, or to initiate a new battery research project, contact Dr. Laura Xing or Prof. Michael Pecht.
Published April 11, 2018