CALCE to Host Fulbright Scholar Dr. Mohamed Arezki Mellal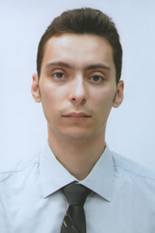 CALCE will host Fulbright Visiting Scholar Associate Professor Mohamed Arezki Mellal, of M'Hamed Bougara University, Algeria, upon an invitation, extended by Prof. Pecht, to continue his research at the Center. During his visit, he will continue his research work on Improvement of Energy Efficiency and Prognostics and Health Management (PHM) of Renewable Energy Facilities. Prof. Mellal earned his Ph.D. at M'Hamed Bougara University with his dissertation Optimization of Replacement Strategies of Obsolescent Components by Bio-inspired Algorithms.
CALCE has completed extensive research into offshore wind turbines and other renewable energy sources, prognostics and health management (PHM), and failure mechanisms. Recently, CALCE partnered with Heriot-Watt University to tackle challenges in accurately predicting the remaining useful life of electronics in extreme environments, which includes renewable energy sources.
The goal of Prof. Mellal's work is to develop new approaches for improving the energy efficiency and the PHM of renewable energy facilities. The parameters of the energy production in photovoltaic (PV) and wind farms and the elements of system dependability will be optimized by developing hybrid approaches based on artificial neural networks and evolutionary computation techniques. The results promise to have a great impact on the renewable energy domain in terms of increasing the efficiency and reducing the costs of the facilities.
Prof. Mellal has chosen to join CALCE as it is an internationally recognized research center with a research team, industry partners, and laboratory equipment to help him accomplish his research goals. CALCE looks forward to hosting Prof. Mellal as he continues his research. Individuals interested in researching at CALCE as a Visiting Scholar are invited to contact Prof. Michael Pecht.
The Fulbright Program is the flagship international educational exchange program sponsored by the U.S. government. It is designed to increase mutual understanding between the people of the United States and people of other countries. The program's primary support is provided by the U.S. Congress through the U.S. Department of State's Bureau of Educational and Cultural Affairs (ECA).The Council for International Exchange of Scholars (CIES), a division of the Institute of International Education (IIE), administers the Fulbright Visiting Scholars Program. U.S. institutions and their faculty members have made significant contributions to the success of the program since its inception in 1947.
Published May 27, 2019