CALCE and MChESS Partner for Research and Sustainment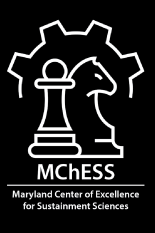 Sustainment involves the maintenance, support, and upgrade practices that maintain or improve the performance of a system and maximize the availability of goods and services while minimizing their cost and footprint or, more simply, the capacity of a system to endure.
CALCE has partnered with the Maryland Center for Excellence for Sustainment Sciences (MChESS), an industry-government-nonprofit consortium, to help provide interdisciplinary research for real-world sustainment issues and sustainment preparation for the U.S. Department of Defense (DOD) and other government agencies.
Together, and with the help of other research centers, they will develop policy, processes and technologies to improve sustainment practice and promote sustainment education.
The Center is comprised of academia, government, non-profit, and private sectors, which will focus on education, outreach, policy, and research. For more information, contact
Prof. Peter Sandborn
.
Published May 16, 2018