Symposium on Counterfeit Parts and Materials 2022 - Technical Committee
Technical Committee
Conference Chair: Diganta Das, Ph.D., CALCE/ University of Maryland
Dr. Diganta Das (Ph.D., University of Maryland, B.Tech, Indian Institute of Technology) is a Research Scientist at the Center for Advanced Life Cycle Engineering. His current research interests include electronic parts supply chain, counterfeit electronics avoidance and detection, light-emitting diode failure mechanisms, cooling systems in telecommunications infrastructure and their impact on reliability, and power electronics reliability. In addition, Dr. Das is involved in prognostics-based risk mitigation of electronics. Dr. Das has published more than 75 articles on these subjects and presented his research at international conferences and workshops.
He is the Founding Chair of the CALCE/SMTA Counterfeit Parts and Materials Symposium since 2007. He is chair of the SAE committee developing counterfeit assembly detection standards. He also participates in several other SAE standard development related to counterfeit electronics. Dr. Das leads the educational outreach of CALCE developing joint educational programs, training and internship, and professional development programs. He is a Six Sigma Black Belt and a member of IEEE, IMAPS, and SMTA.
---
Michael Ford, Aegis Corporation
Working for Aegis Software provides Michael with the opportunity to apply his years of electronics assembly manufacturing experience, to drive both business process and technology solution innovation with customers and partners, that satisfies evolving needs in digital manufacturing, in a way that is value-driven and sustainable. Starting his career with Sony, including eight years working in Japan, Michael has been instrumental in creating and evolving leading software solutions for assembly manufacturing, that meet the most demanding expectations, leading the industry forward. Today, Michael is an established thought leader for Industry 4.0 and digital Smart factories, an active contributor to IPC industry standards, including the Connected Factory Exchange (CFX) and IPC-1782 traceability standard, as well as helping promote and position others that together form IPCs digital manufacturing "best practices". Michael regularly contributes articles, columns and blogs in several leading industry publications.
---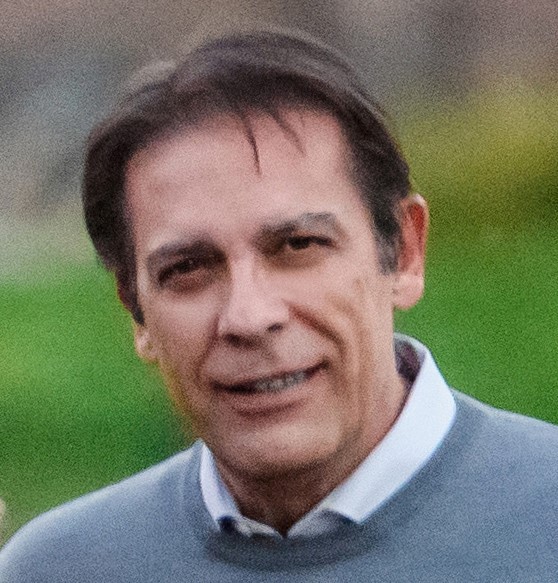 Tom Katsioulas, GSA Trusted IoT Ecosystem Security solutions (TIES)
Tom Katsioulas has many years of experience in management, strategy and engineering in EDA, semiconductors, embedded systems, enterprise software and IoT applications. Tom is the Board Chair of the GSA Trusted IoT Ecosystem Security solutions (TIES). Before that he was the head of TrustChain Business at Siemens focusing on supply chain security and traceability solutions from chip-to-device and device-to-cloud with ecosystem partners. Tom has held various executive, management, business strategy and marketing positions in large companies and startups including, Digital Equipment, Cadence, Synopsys, AmmoCore Technology and Forte Design Automation.
---
Jerry Martinez, Jet Propulsion Laboratory 
Jerry Martinez is a part specialist and failure analysis expert at NASA's Jet Propulsion Lab in La Cañada Flintridge, California.  He started in the space parts field in 1984, right out of UC Berkeley, in the failure analysis lab at Hughes Aircraft and has been working on space parts of every kind since then.  Jerry became involved with the counterfeit issue at Boeing Satellite Systems, then served as the counterfeit focal at Trident Space & Defense, and now serves on JPL's Counterfeit Parts Avoidance Working Group and is NASA's primary trainer on counterfeit avoidance.  He has presented at the International Symposium for Testing and Failure Analysis, and at this symposium served as a presenter, panelist, and session moderator.
---
Anthony Mestre, Resion
Anthony Mestre is the Vice President of Operations for Resion, LLC in Lakeland, Florida. He manages the operations which provides supply chain solution to the defense and aerospace industry, including IC Counterfeit Detection for AS9120, AS6081, DLA QTSL and QSLD programs.
He has participated in the G19 committee for AS6171 and is currently a member of the SMTA (Surface Mount Technology Association) Technical committee. As a member of SMTA local chapter he held the position of VP of Operations Tampa Bay Charter from 2014 – 2016 and is currently part of the Technical Committee for Technical Symposium on Counterfeit Parts and Materials. Resion currently received the Leonardo DRS  "2021 Supplier Performance Achievement Award" recognizing Resion as a preferred partner for exceptional performance.
---
Anne Poncheri, Resion
Anne Poncheri is the Director of Quality Assurance at Resion, LLC and her responsibilities include management of all aspects of the Quality Management System to ensure the continued certification to AS9120, AS6081, ESD S20.20 and DLA QTSL and QSLD programs. Resion is an independent stocking distributor of electronic components located in Ronkonkoma, NY. Ms. Poncheri's responsibilities include setting long term quality policy for the company and Point of Contact for all external audits (customer and certification). Anne Poncheri is a member of the SAE Aerospace G19 and G19A Counterfeit Electronic Components Committees whose charter is to address aspects of preventing, detecting, responding to and counteracting the threat of counterfeit electronic components. Ms. Poncheri has in-depth knowledge of AS5553, AS6081, AS6171, AS9120, ISO 9001:2015 and ISO/IEC 17025.
---
John Radman, NTS
John Radman is currently the Director of Program Management for National Technical Systems (NTS).  John has a BS in Physics from University of Maryland and ME from University of Colorado.   John heads a group of 100+ program managers who service Aerospace, Defense, Automotive, Telecommunication, and Commercial product development.  A primary focus is electronics and materials testing which includes new product development and material properties comparison.  John is the author of many articles and technical presentations on topics which include failure analysis, test techniques, and counterfeit component analysis.   John is the Co-Chair of SAE-G19A-MISC (Advanced Methods for Counterfeit Component Detection).
---
Cameron Shearon, Raytheon Missiles & Defense
Cameron Shearon is a Principal Materials Engineer with Raytheon Missile & Defense. He is the lead for Destructive Physical Analysis and Commercial Services Business. Prior to his current role he was the owner of Shearon-Consulting, and a SMTA Distinguished Speaker. Cameron has given invited speeches at many international events. He earned a BS and MS in Materials Science and Engineering from North Carolina State University. He obtained a Physics minor for his BS and a Solid State Science minor for his MS. Cameron initiated and co-chairs IPC 1782, a global component traceability standard, which has been adopted by the US Department of Defense, that contains four traceability levels for materials and four independent traceability levels for the process that was completed in record time with the help of many outstanding contributors, IPC Staff support, and his leadership. As a result of his contribution to this standard, Cameron received a Committee Leadership Award from IPC at IPC APEX EXPO 2017. He has also worked as a Process Engineer in a Wafer Fab, as well as, a Failure Analysis Engineer, and Product Safety Engineer in an R&D Environment, a Lead Quality Engineer with AT&T's Global Supply Chain, and a Reliability Engineer with AT&T Labs. ETSI adopted and published his contribution in early 2016, which established the fundamental foundation for his current work of developing a standard portfolio of very granular in situ custom probe level metrics, as well as, an expandable & extendable framework for those metrics along with an associated governance structure for the new global software-defined telecommunications networks that can be used by Big Data groups among others to help make everyday decisions. Cameron chaired the Multi-Standard Development Organization (SDO) metric effort for TM Forum and includes members from ETSI, NIST, and QuEST Forum. In addition, he chaired the NFV Metric Landscape effort for Quest Forum. Cameron has participated as a member in a multiple-phase TM Catalyst project that has won several awards (e.g., Best Technical Contribution, Best In Show).  
---
Kevin Sink, TTI, Inc.
Kevin Sink is the VP, Total Quality at TTI, Inc., the global authorized distributor of electronic components based in Fort Worth, Texas.  Kevin participates in three SAE committees developing standards for counterfeit mitigation, as a member of the SAE G-19D for Independent Distribution, G-19T for terms and definitions and is the Co-Chair of SAE's G-19AD for Authorized Distribution.   He has spoken at several industries and OEM symposia on the topic.  Much of Kevin's research is centered around the industry's experience with standards and outside regulations and the translation of these into specific company practices. Kevin holds a BBA and MBA from Texas A&M University and has served in capacities within TTI from Sales to Product Management to Sales Operations before assuming responsibility for Quality.  Prior to joining TTI, Kevin worked in Purchasing with General Dynamics.  Coupling his experience in the mil/aero and electronics industries since 1988 with his interests in the issue, Kevin brings the perspective of authorized distribution to bear on best practices in counterfeit risk mitigation.
---
Jenny Tsang, U.S Customs and Border Protection Laboratory 
Experienced Chemist with a demonstrated history of working in the government administration industry. Skilled in Environmental Awareness, Gas Chromatography, Research and Development (R&D), Science, and Analytical Chemistry. Strong research professional with a Bachelor of Science (BS) focused on Analytical Chemistry from San Francisco State University. 
Top