JHU-APL Funds CALCE for Interstellar Probe Study Project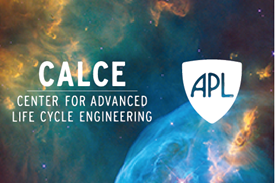 CALCE received an award from The Johns Hopkins University Applied Physics Laboratory (JHU-APL) for its work on the Interstellar Probe Study (ISP) initiative. This initiative aims to study the environment well beyond the Heliosphere by being able to reach distances of up to 1,000 AU and operate for 50 years or longer. 
The study has two principal goals. The first is to identify the processes for both the flight system, the supporting ground infrastructure, and mission staffing to assure a successful outcome when mission success requires 50 plus years of successful operation. The second is to provide information about current and past missions with supporting analysis that will provide stakeholders with the confidence necessary to support such a mission.
The JHU-APL approached CALCE with this project in February 2020.  Since then, CALCE has teamed up with them and provided continuous support for reliability and longevity studies. This award deepens a strategic partnership between the two teams. 
The study has two principal goals. 
Top